Network, gain new skills to expand your business, and learn about issues impacting Long Island.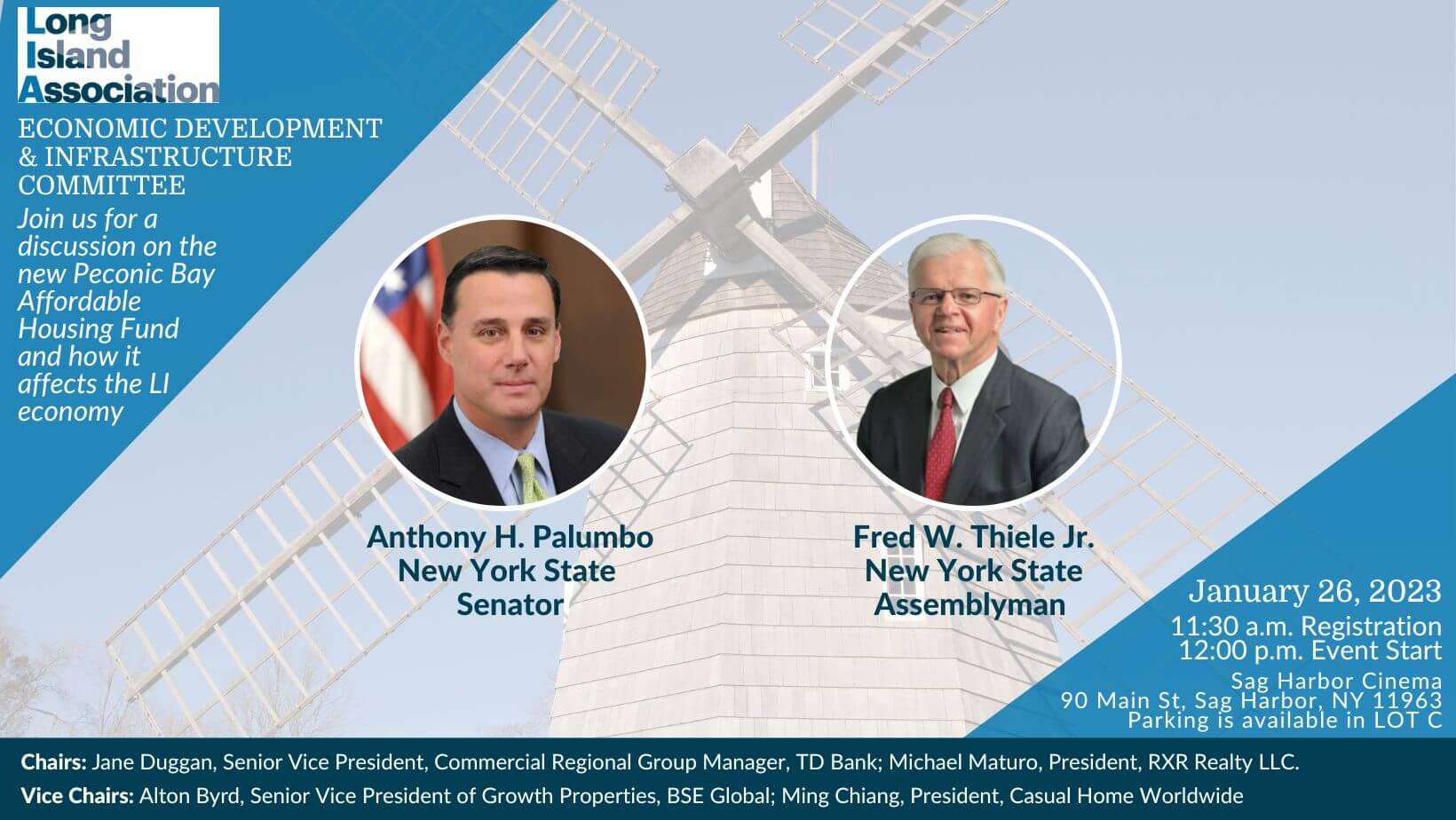 Economic Development & Infrastructure Committee
January 26, 2023
11:30 a.m.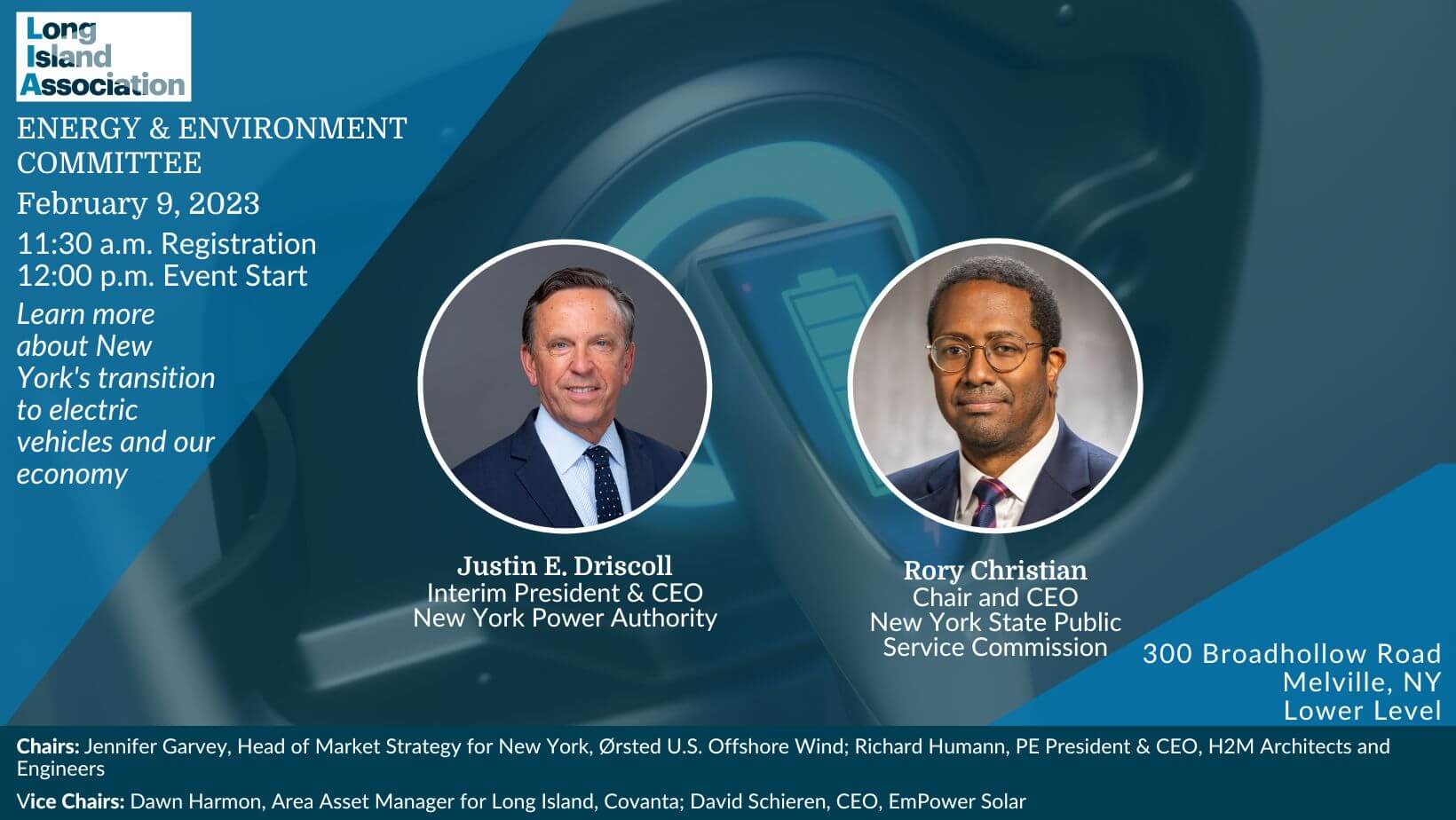 Energy & Environment Committee
February 9, 2023
12:00 p.m.
Long Island is a special place to live, work, and play, and we have been working hard for nearly a century to keep our region that way for generations to come. Explore more about what we do.